We design learning spaces for:
Dialogic learning spaces
Would you like to guide people & processes in a way that creates connection? Would you like to live and work dialogically? Would you like to build upon and bring in your own experience and knowledge and integrate it into a self-determined learning path?
We offer qualified training and advanced training seminars. Together with our partners, we support dialogue projects in communities and organizations. The starting point is that dialogue and the quality of relationships are the basis and condition for health, development and community.
Our way of working
In a beautiful place
Our base is 'Klein Meran', a beautiful seminar location near Vienna, surrounded by nature. It is a place where silence and nature provide an inspiring framework for personal and community development. The proximity to Vienna and working in the beautiful nature of the Wienerwald makes learning in the Dialogue Academy a nourishing experience.

More about our locations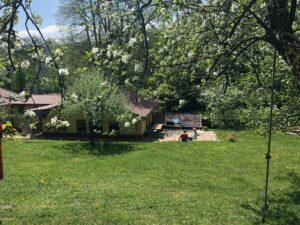 LernRaum summer week The whole range
System constellation work
Module 3 - Family Dynamics and Loyalty
Open learning space at the beginning of the semester
Dialogue Facilitator Training
Module 3 - We: Life in a circle