Systemic | Dialogic | Self-determined
We consider the quality of our relationships, be it with ourselves, with others or with the world around us, as the basis for a healthy and non-violent life, individually and in community.
We support the development of individual and collective relationship quality through joint learning and teaching of systemic-dialogical attitudes and methods.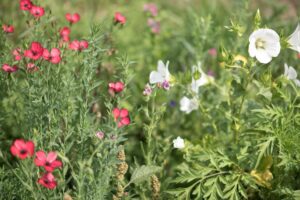 Honoring the leader in every chair
Learning spaces
The term 'learning space' is not only meant in concrete terms. We work in a prepared environment in which it is possible that every person can optimally bring in all that he or she already has in terms of knowledge, experience and personality. We supplement all of this existing knowledge with external input: We invite teachers to discuss specific topics, impart specific knowledge and practice on an equal footing and based on experience. 'LernRaum' also means that our learning is a continuous and never-ending human process for which we like to create space. The training courses that we complete with certificates are each limited phase within these learning spaces.
The dialogical
Dialogue forms the basis and framework of our learning spaces. In dialogue we learn on the basis of equivalence. We listen to each other, trust all voices in the room, teach and learn in equality. This means active participation based on the principle of 'a leader in every chair'. It also means an invitation to get involved and to supplement the learning group with your own existing knowledge and experience. This makes diversity in the group the most important source of learning. Dialogic attitudes and methods as well as the dialogue circle are taught, learned and practiced in the learning space.
The systemic
Systemic-dialogical constellation work is one of the important methods that we offer both explicitly as our own learning space and also integrate into our other learning spaces for life and social counseling and dialogue circle accompaniment. On the one hand, the embodiment work that goes along with it is an important deepening of the dialogue; on the other hand, systemic thinking offers an important framework for the question of how we as humans can live and work together in a meaningful and healthy way.