Systemic- dialogic constellation work
accompany dialogically
Further training in nine modules with Karin Schöber, Eelco de Geus & guest colleagues in Vienna.
This advanced training provides a sound basis for accompanying system constellations in the context of therapy, coaching, counseling and training. In the dialogical approach, we attach particular importance to equality, mindfulness and presence in the joint process between companion, client and group. You will gain experience and knowledge for your own perception and develop your competence as a companion.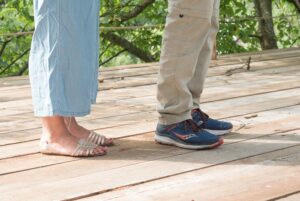 The most important breakthrough in the 21st century does not come from technology, but from an expanded understanding of what it means to be human.

For whom…
This training and further education is aimed
to people who:
want to work in the field of training, coaching, therapy, counseling, pedagogy or supervision and want to integrate systemic constellation work
want to sharpen their systemic perception and deepen their dialogical attitude
have already dealt with systemic constellation work and want to integrate new styles and approaches
want to gain further experience in the constellation work
Costs…
The total costs amount to € 5100 including 20% ​​VAT for 27 seminar days.
With a total payment of 100 euros discount.
Payment in installments possible in two parts (50 euros discount) or per module.
Training can only be booked as a whole.
Modules 4, 5, 6, 7 and 8 can be booked individually for graduates:
Graduates of the Dialogakademie: € 432 including VAT per module (25% discount).
External graduates: € 576 including VAT per module.